Create AI-driven News Feeds, Email Newsletters and a Business Directory
Take advantage of our AI technology to generate content from your industry's top news sources and
distribute it via a website news feed, email newsletters, RSS feed reader and social media channels
CaboodleAI's content curation tool is helping businesses
all over the world to increase:
Revenue • Engagement • Leads • Connections • Efficiency • Personalization
Reduce your marketing costs with CaboodleAI
CaboodleAI is an AI-driven content curation tool that provides organizations within any sector the option of having an  engaged and monetized;
Personalized website news feed
Allow your audience to tailor the news of the most interest to them – maximizing traffic and engagement to your site.
Create email newsletters that generate more
Simply select which stories you want to populate into your drag 'n' drop custom branded email newsletter
Keep your audience engaged and your brand front of mind with the content you send them.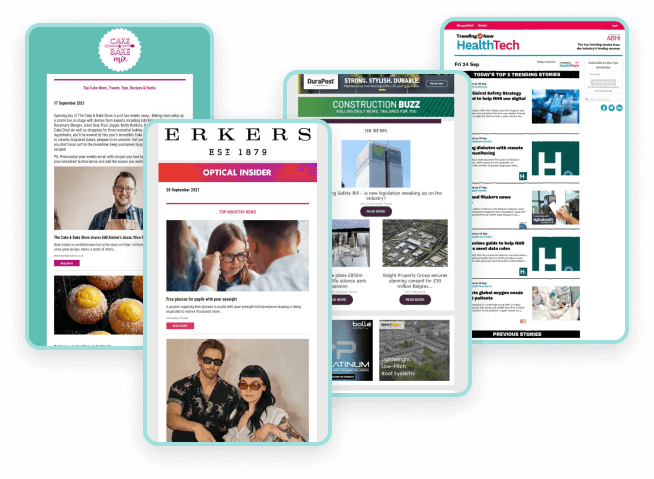 Directory Website
Builder
CaboodleAI's directory website builder will allow you to drive website traffic with a Leading B2B business directory
How the CaboodleAI content curation platform works
Think of CaboodleAI like a great big funnel, where all the top news sources from all over the world are fed into the top… Our AI engine and curation software then sifts through these stories and selects the most engaging and relevant news stories for publication.
The AI engine trains itself to select only the most relevant news stories for publication, which means that your readers get the news they want without having to search for it.
Grow your content community
Keep your audience engaged 365 days a year with an AI-driven industry news feed and newsletter with the latest, most relevant industry developments and trends.
Maximize your website engagement, drive website traffic and increase revenue levels by introducing a rolling newsfeed and email newsletter for your audience to engage with every single day.
Give your audience a reason to come back and visit your website.
What our clients say about our content curation tool, AI-driven website news feed and newsletter creator
The move over to CaboodleAI has been seamless due to our attentive Account Manager who is always on hand to help with any queries, and inform me of the constant improvement to the site. We have seen great results moving our newsletter over to the AI-powered platform, and it saves me a lot of time everyday by automatically approving news articles relevant to our audience.
Anna Mittler
Digital Content Marketer - Informa Tech
Before we started working with CaboodleAI, we could only publish 1 article per day, since more was too time consuming. Now we have a lot more articles to share. And what we especially like is the fact that readers can personalize and define the topics they want to read about. This gives us the possibility to report on a wider range of topics and also dig deeper into those topics, without bringing too much irrelevant news to our readers. It is our intention to keep lifting our news platform to a next level, CaboodleAI is the perfect platform to do this
Inge Buytaert
Marketing & Communication Manager - BusWorld
12 months ago our resources were taken up preparing a weekly newsletter, now we are sending daily newsletters that take minutes to compile, with less manpower required. Not only has CaboodleAI enabled us to do that but with the readership and reach we have we have added six figures in additional revenue to our bottom line as a result of the advertising and sponsorship opportunities on the platform offers
Nathan Garrnett
Event Director - UKCW - Media10
Tips and ideas to help you meet your marketing goals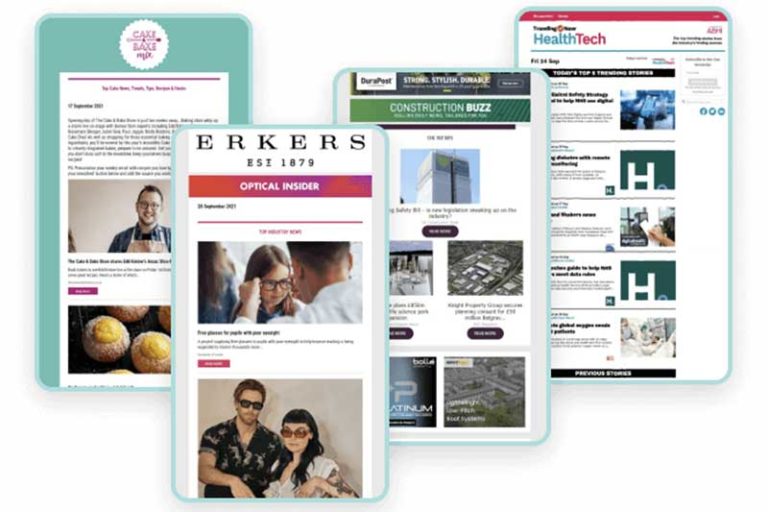 If you ask marketers what produces the most significant return on investment, newsletters will probably be at the top of
Read More »
Throughout 2020/21 the events industry was massively hit and had to rely on digital processes to keep the business events
Read More »
Firstly, you may be asking yourself "What is a content aggregator?", but don't worry we will explain… A content aggregator
Read More »